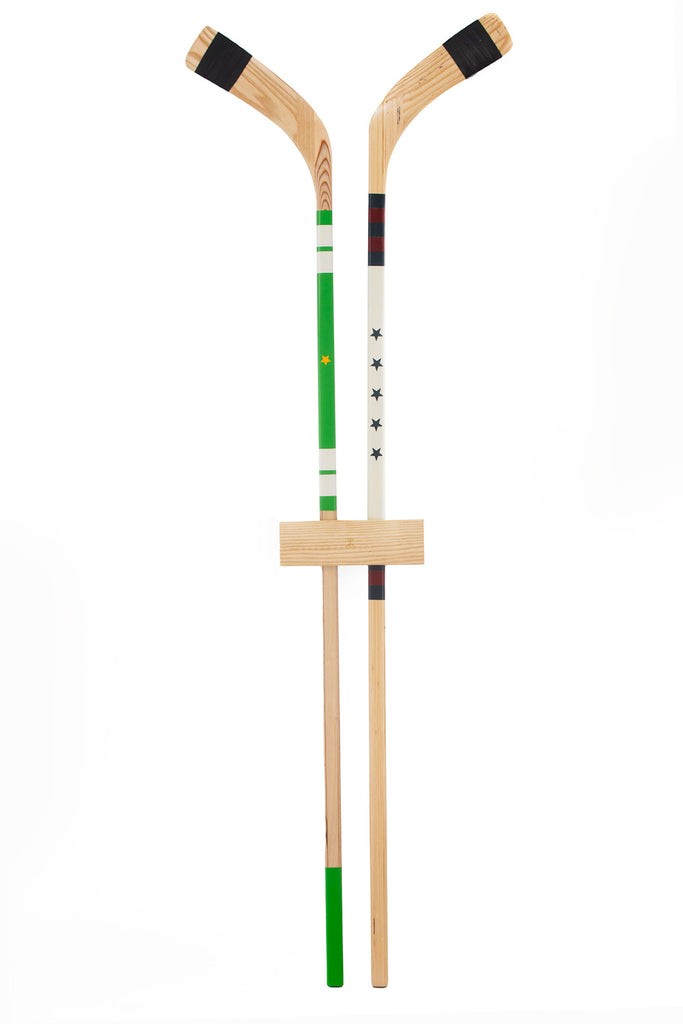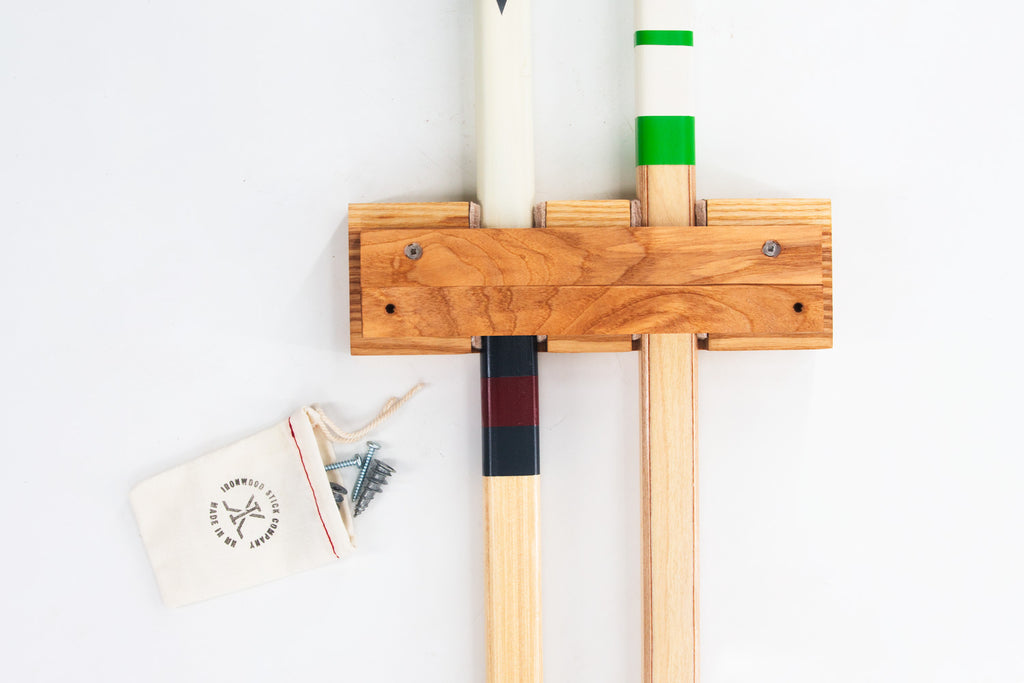 $ 50.00
$ 0.00
2 Stick Wall Display
Show off your twigs in style with the Two-Stick Wall Display from Ironwood Hockey. Made from solid ash, this beautiful and stylish display looks amazing but doesn't distract from your collection itself. The 2 straight slots are padded with felt for a secure fit that won't damage your hockey sticks. If you can't slide your sticks into the slots, the faceplate can be removed to fit sticks with knobs into place before reattaching.
The entire unit hangs on the wall via a French cleat. Fasten the cleat to the wall using the included anchors and/or screws . The wall display then easily lifts and hangs onto the cleat, making for easy removal when swapping sticks. 
Display is 9.5" wide by 3.5" tall. 
Sticks sold separately.